General Information
Bookings / Reservations / First Reservation
A deposit of 20% on confirmation and full balance due before/ departure to secure your booking.



Reimbursement:
Children aged 12 years and below upto 3years pays:50% of the adult on Road safaris 75% of the adult on Air safaris;Two years are free



The Tour price is inclussive:
Transport in safari
All Tour driver/guides speaks: English, German, Italian ,French,Chinese and Spanish.
Caravan - Equipment
Fullboard accommodation (For vegetarians and non vegetarians)
Parkfees
mineral water
Romantic sunrise/ sunset from 4 days to 20 days safaris
insurance cover
The price doesn,t include: Drinks like Beers,wines and personal expenditures:



Means of Transport: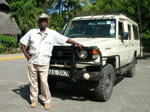 We use well maintained:Minbuses, safari jeeps 4x4, Landcruisers, Trains and Aircharters.(full insured)



Mode of payment:
WE ACCEPT:Cash in kenya shillings,Usd,pounds,euros,swiss fracs, CREDIT CARDS eg:Visa,Mastercards and Paypal with 5% for the Bank transaction.

Make sure you obtain an official receipt after payment.



Tipping
Tipping is compulsory to all driver/guide,Porters ,and hotel staffs etc only according to his/her good services.Give tip according to hospitality,hardworking and effort.
NB: Safaris can be ammended incase of emagency of the Clients ,so you are reccommended to Inform the agency before departure.Incase the clients get sick before departure and cancell the safaris ,then full refund will be made without furhter notice.The clients has right to postpone the safaris at any destination that He/her is will to go only that he must consult the Tour representative and get more information.

Kenya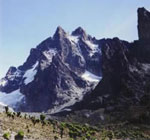 Kenya is located in the East Africa region and takes its name from Mt.Kenya .The second highest peak in Africa 5199 Mts. Its cover an area of 582-685 km2 ,got independent in 1963 from British colony .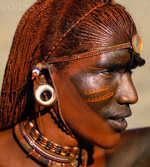 Kenya has three ethnic groups namely :Bantus ,Nilots and Cushites of which make 42 tribes .crossed by the Equator line from 0° East and 0° to West . Kenya has a rich diversity of climate natural resource and wildlife, diverse habitats of its people with their cultures e.g Massai ,Samburu, Giriama ,Duruma.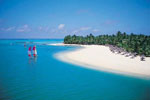 The capital city is Nairobi and the second city is Mombasa which is one of the oldest city in Africa. Mombasa is also an Island , where the earliest European first came as an explorer.Landed here in 14th century. The landscape and vegetation consist of grass land wood lands ,arid and semi arid ,tropical rainforest , mountains volcanoes Rivers deserts, the Indian ocean which form white sand beaches ,which attract more tourists from all over the world . The great Rift valley which is 9800 kms long and the Great lakes regions lies on the foot of the rich both salt and fresh water lakes .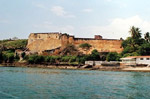 Kenya is rich of agriculture as its major export are Tea, Coffee, Sisal and flowers .Our internal boundaries is between human activities and the wildlife so that to avoid conflict and interference among them . Lake Victoria the source of the River Nile is part of Kenya and its shared by three East African countries :Kenya ,Uganda ,Tanzania .the real fact is that ,this country is the root of United States Of America President Baraka Obama . Kenya was awarded the emblem of peace ,love and unity .Kenya is full member of commonwealth and the country was full recognized by the African heroes such as Nelson Mandela ( the freedom fighter and the first President of South Africa).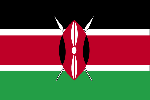 Kenya is one of the prime safari destinations in Africa where you have opportunity of visiting several attractive places such as National parks ,Reserves, Sanctuaries and make Beach holidays .Its offered different tours and safaris activities .In recognition of this:BIG CATS EXPLORATION &SAFARIS will give you guide lines of the terms and conditions which lead to the general information of how you can book ,reserve and enjoy your unique safari.