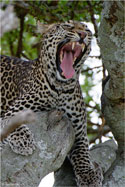 While planning a nice holiday amazing safaris In Kenya Please think about Big Cats Exploration and safaris and contact for inquiries or more information about Budget programme for the memory of your full dream In Africa. We promise you all the best and guarantee at most true value for your affordable money. We are welcoming you in the land of Mt. Kenya and world event seven wonders in Kenya. We are available and very quick to answer your questions.
THE TOP REASONS FOR CHOOSING US
 
We are unique safari organizer
We are the ultimate safari leaders
We arrange budget safaris according to the client interest
We do give opportunity and first choice to our clients in all destination holidays
Cheap and best tour operator
We do make unforgettable safaris in style
We do care and value our client
About Us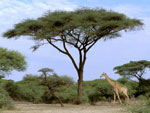 BIG CATS EXPLORATION and safaris is a Touristic – Destination Tours and safari operator managed by FELIX M. NGALAwho is of Kenyan origin. He is the co-founder, tour leader, traveler, photographer, designer and explorer of the big cats. He uses most of his time to experience and explore the nature and the wildlife of Africa in style.
This organization is also very much pleased to introduce some of their staff members: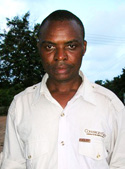 FELIX M. NGALA - Sales operation Officer/Manager. He is a member of safari profession Guide association and is a Kenyan Citizen. Born in 1976, he underwent diploma tourism studies at Utalii College. He speaks: English, Kiswahili, German (Mittelstufe) and Italian languages. He knows African tourism Circuits very well. He congratulates all holiday makers around the world as they play key roles of teaching him a big lesson about wildlife.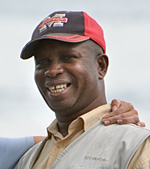 PAPA CHARLY is a professional safari Driver /guide. He is a Kenyan Citizen born and raised in coast region of Kenya. He visited many touristic destination in Africa. His wishes goes to all holiday makers around the world, all the best and always successors in their life.
BIG CATS EXPLORATION & SAFARIS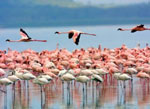 Privately can arrange personalized wilderness safaris encounter to clients that they will forever remember. It had discover a daily cornucopia of birds and luxury game watch. We are knowledgeable safari guide that you will ensure and experience the real adventure and wonder which make the best world life viewing in Africa. We are the ultimate safari leader, well organized Agency, we have good cooperation, guest relation with our client so that we make the work easier.
BIG CATS EXPLORATION & SAFARIS has been in operation since 2001. It has travel operators in UK, Germany, France, China and it has able handle a big number of tourists from all over the world.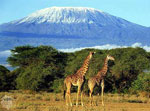 BIG CATS EXPLORATION & SAFARIS can organise local guided itinerary to satisfy your  travel needs for both safari cross boundary and local tourist, who real want to experience  Kenya adventures with its mineral resource including Flora and Fauna. Our well trained staff will assist and support you whenever possible because they can handle our guest with a great care. They are our diplomatic of geography history for all circuit around Africa.
BIG CATS EXPLORATION & SAFARIS will give more information about national parks, Reserves, historical site, Cities, environments, hotels, lodges, Camps, animal orphanage, country, people and nature.